Las estrategias son claves para cualquier situación. Sobre todo, cuando se trata de resolver asesinatos, atracos, rescates o una jugada inteligente. Por eso, te presentamos 4 series de la plataforma Netflix que se desarrollan a partir de la estrategia y que seguramente te envolverán.
Prison Break:  La serie relata cómo su personaje principal elabora un plan para rescatar a su hermano que se encuentra en la cárcel de máxima seguridad de Chicago, acusado por un falso asesinato.
Gambito de Dama:  Una joven de un orfanato descubre que tiene un increíble don para el ajedrez, pero antes de cada partida, realiza la estrategia en su mente anticipándose a cada movimiento de sus contrincantes además de plantear lo difícil y exigente que es el mundo ajedrecista.
La casa de Papel: Sergio Marquina, alias El Profesor, desde su infancia junto con su padre ha planeado paso por paso el atraco de la Fábrica Nacional de La Moneda y Timbre por lo que se une con 8 delincuentes para fabricar 2.400 millones de euros.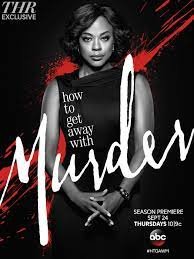 How to get away with a murder: Annalise Keating, abogada defensora y profesora de derecho penal en la Universidad de Middleton, debe realizar una estrategia clave para resolver el asesinato de turno donde se ve involucrado su esposo y sus estudiantes.
Síguenos en:
Instagram: https://www.instagram.com/tomilli_hisp/
Facebook:  https://www.facebook.com/tomillihispano/?ref=page_internal
LinkedIn:  https://www.linkedin.com/company/tomilli