In the midst of the hectic global political climate, Tomilli decided to interview advertisers and managers of advertising and communications agencies in 15 Latin-American countries (including the Hispanic USA, Spain and Portugal), so as to know their opinion about the media reputation, political polarization and the handling of the messages in the face of these problems.
Results were as follows:
Tomilli: ¿Do you believe that your country is politically polarized?
Tomilli: ¿Do you believe in the ideological neutrality of the press?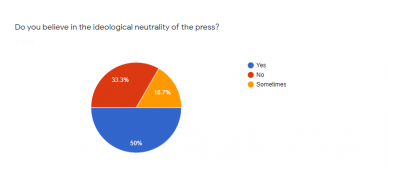 Tomilli: ¿Do you believe that current media outlets are credible?
Tomilli: ¿Do you think it is appropriate for advertising and advertisers to contribute to messages with political content?
Tomilli: ¿Do you believe that it is appropriate for influencers, public figures and artists to make their political stances known on social media?
Tomilli: ¿Has the dynamic at your agency been affected at any time by political postures?
Geographic location of those interviewed: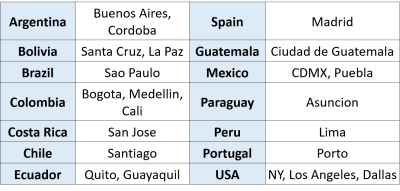 The Ibero-American community was interviewed, including Spain, Portugal, and the Hispanic community in the United States.
Profile of those interviewed:
* This note is an interesting exercise in freedom of expression in regards to a problem that deserves to be analyzed in order for society to grow. This perception survey was conducted among 90 advertisers and advertising managers about the media and credibility achieved in the cities and countries mentioned, it does not represent the entire media industry or seek to generalize; the findings of this study do not represent the views of tomilli.com or of those that produced the study.